LAUNCESTON'S LEADING PROFESSIONAL TREE SERVICEs COMPANY
Tree Service & Tree Removal Launceston
Affordable prices, expert workmanship, licensed & insured.
03 6361 4039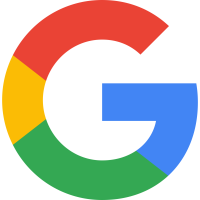 Thank you! We will get back in touch with you within 48 hours.
Oops! Something went wrong while submitting the form.
Tree removal Launceston, Tasmania
Fully certified team of professionals in tree removal and tree services located in Launceston.
We offer the best tree removal, tree care, & trimming services here in Launceston, Tasmania. Our team are fully licensed, insured, and are certified arborists, with expert knowledge when it comes to all things tree care and removal. We focus strongly on delivering quality and professional services to our customers, and can do the difficult jobs most other tree services can't do.

We can take down difficult 30 meter trees, trees that have fallen over powerlines, and can rapidly remove trees in cases of emergency caused by disasters such as a storm. For the past years we have been in business, we have been committed to providing Launceston with the best tree care and services possible, it's no wonder we are the leaders in the industry. Check out our different locations for more info on your suburb.
Tree Removal (We can handle difficult jobs)
24/7 Emergency Tree Removal & Storm Response
Stump Removal & Poisoning
CLICK TO CALL!
Reasons why our customers trust us our tree services
Experienced & Highly Knowledgeable
With years of experience in the tree care industry, we are masters of the trade. Tree services are ranked one of the most dangerous jobs in the world so it's important to pick a company who know what they're doing and do it well.
Licensed & Insured
Stay safe and secure with our team of fully licensed and insured arborists. This means that the homeowner is protected from any liability should an accident ever occur. We have the equipment, manpower, and knowledge to assure that every job is done safely to protect you, your property, and our staff.
Proud Reputation
Over the years we have built a strong base of loyal customers, many of who we would now consider friends. We are proud to have built a reputation that keeps our customers coming back, and has allowed us to establish ourselves as one of the leading tree service companies in Launceston.
Affordable & Honest Pricing
We give free, honest, & affordable quotes for every job request we get. Every quote is given with complete transparency and no hidden fees, and is always as affordable as possible without sacrificing quality of service.
Why choose us for tree removals, tree pruning, & tree trimming?
Number 1 Tree Service in Launceston
About us
Starting over 25 years ago, our passion for innovation and dedication to new technologies coupled with customer satisfaction gives us the power to supply our customers with quality tree care and removal that is unmatched in Tasmania. Being locals since we were kids, we love making our beautiful town a better place by providing the best services possible to our customers.

When it comes to high quality, expert, and reliable tree services, we are the company who are right for the job. We believe in providing customer service that goes beyond usual expectations, to assure every one of our customers are more than just happy with our service, but that their needs are met, and their goals are reached 100% of the time.

Need removal of a large tree? Or removal of invasive branches? Or maybe you have a job where a chainsaw simply won't cut it? Our arborists offer tree services so you don't have to risk your safety or damage to your property. Reach out today and speak to our friendly owner for a free quote or to ask any questions about our tree services.
FREE QUOTE
Need Tree Removal & Tree Services Launceston?
CALL US NOW FOR A FREE QUOTE
03 6361 4039
Tree removal Launceston
Are the trees on your property or yard getting too big for the garden, becoming a risk to your property, or proving too expensive to maintain? A tree removal service may be the service you need, and we are are the leading trusted experts in the trade. No job is too big or small for us, we do all sized trees, especially the dangerous jobs that most other companies don't have the equipment to do. 

Our number 1 tree removal service can have you resting comfortably as we handle every removal with the utmost professionalism and care. If you need a tree removal permit for larger trees, we can help you with the entire process from start to finish. We take the hassle and worry out of having trees removed from your property. Every job is insured and all of our team members are appropriately qualified meaning we can tackle even the most difficult tree removal jobs. We also work closely with Tree Removal Devonport to ensure we cover all areas of Northern Tasmania.

If you need a tree removed from your property, reach out to our friendly team and we will assist you with a comprehensive range of tree removal options and pathways you can take to get the best outcome possible.
CALL US NOW!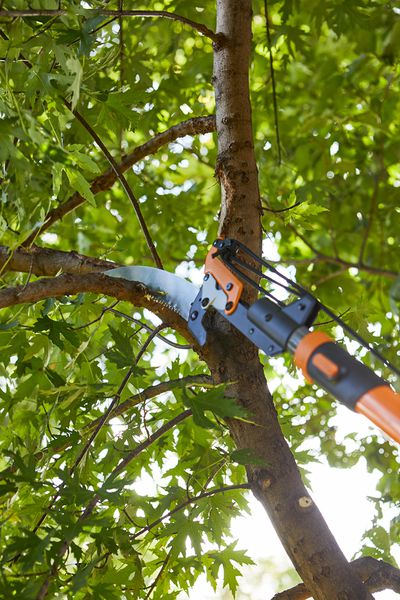 Tree trimming & tree pruning
If you have trees whose branches are becoming invasive to your property, building, or structure, we are your go to professionals for pruning and trimming them to tidy things up. Our multi-skilled workforce of trade qualified climbing arborists are all 100% certified in Arboricultural practices, so you can be assured that our tree services are met with current Australian standards.

As appreciative as we are for the urban forestry in our beautiful city, sometimes trees outgrow their space and need to be trimmed or pruned from time to time. Correct trimming and pruning is essential to smart and sustainable tree care, and helps increase the aesthetic of your home or property greatly.

For expert tree pruning Launceston or tree trimming, contact our friendly team today! Our tree pruning prices are unmatched. What is the cost of tree pruning? Prices vary depending on the job, but you can give us a call and we will give you a free no-obligation quote for your tree trimming job.
CLICK TO CALL!
Tree stump removal
If you've had a tree removed or cut down in the past, then chances are you are familiar with how frustrating the tree stump left behind is. These can be unattractive to an otherwise beautiful garden, take up space, and prevent the use of parts of your land. We offer comprehensive tree stump removal that gets rid of the ugly stump without harming the surrounding yard.

We are proud to be equipped with the latest tree stump removal technology to handle the largest stumps all the way down to the smallest. If you have a stump in your yard that you want to get rid of, reach out to the professionals who have 25 years of experience under their belt! For stump grinding in Launceston, give our team a call!
ENQUIRE TODAY
tree care & Tree Arborists
We care about our city's beautiful trees and are your go-to tree doctors for all things tree care and services. As the premier tree service company in Launceston, we have been creating inventive solutions to some of the most challenging jobs that are thrown at us. No matter how high we have to go up or how difficult a tree is to access, we find away to get it done. Even if you need a tree removal application or a permit, you don't need to worry. We can help you every step of the way!

If you have a tree that is damaged, diseased, and needs treatment, speak to our team of expert tree doctors and we will provide a solution that could potentially save your tree. For every service we offer our considerate team will work around your schedule to find a time that best suits you and your lifestyle.
FREE TREE SERVICE QUOTE
Top Reasons For Tree Pruning
To keep the tree at a maintainable size
To maintain the tree at that perfect size and shape, your trees will need a pruning service to cut back the overgrown leaves when the tree gets too big. When left to overgrow, the tree can become unsightly and block vital rays of sun to other aspects of your yard and garden. Getting the tree trimmed can keep the tree under control and prevent leaves from dying.
Prevent the build up of dead leaves to rake
No one wants to have to do the strenuous task of raking the leaves in their yard. Especially in the autumn, it can become like a second job for homeowners just trying to keep up with the amount of debris and leaf fall that litters onto your yard. Hiring a tree trimming service to come and professionally trim your trees so they stay neat and healthy can prevent excess leaf fall and significantly reduce the amount of raking you need to do. We can help greatly reduce the amount of leaves that fall from your trees whilst keeping the tree looking amazing.
Fruit trees have the potential to yield more fruit
Are you aware of the fact that properly pruning your fruit trees can lead to a more explosive growth rate of fruits? Especially when done in the winter, a professional pruned tree opens up the potential for a greater yield of fruit in the summer. This is because by taking off excess leaves and branches, it allows the nutrients to put their energy more towards the fruit causing a greater yield and tastier fruit!
What our customers say about us
We are very proud of how much our customers love our tree services. Every customer is special to us and we enjoy building connections and friendships along the way, whilst also doing what we love.
They were very professional, cleaned up after themselves, and got the job done. Will definitely hire again in the future anytime I need a tree service.
If it wasn't for the Tree Service guys we would have been stuffed after the last big storm. They came out fast and removed a big tree that had fallen on our driveway stopping my car from getting out. I'm glad I chose them and will choose them next time too.
Got in and got out without leaving a mess and did it all very safely.
Fast, easy to work with, and all round top blokes. I have used them multiple times now for different jobs and they never fail to impress me and my wife. I have recommended them to my friends and family.
My trees and bushes are always looking better than everyone in my street because of the tree service guys. I get them to come around every few months to trim them and make them look nice. Bloody professional and always up for a good chat.